SCHEDULE DISCOVERY CALL NOW
We Help Mortgage Brokers Efficiently Fill Their Sales Pipeline With The Highest Quality Mortgage Leads.
If you are a mortgage broker / MLO seeking a new, completely done for you mortgage lead generation process, that takes up none of the usual time spent nurturing weaker leads, this might be what you've been looking for.

Mortgage Lead Engines are area exclusive, and can be added onto any other form of digital marketing you're currently engaged in.
Want Motivated Mortgage Leads?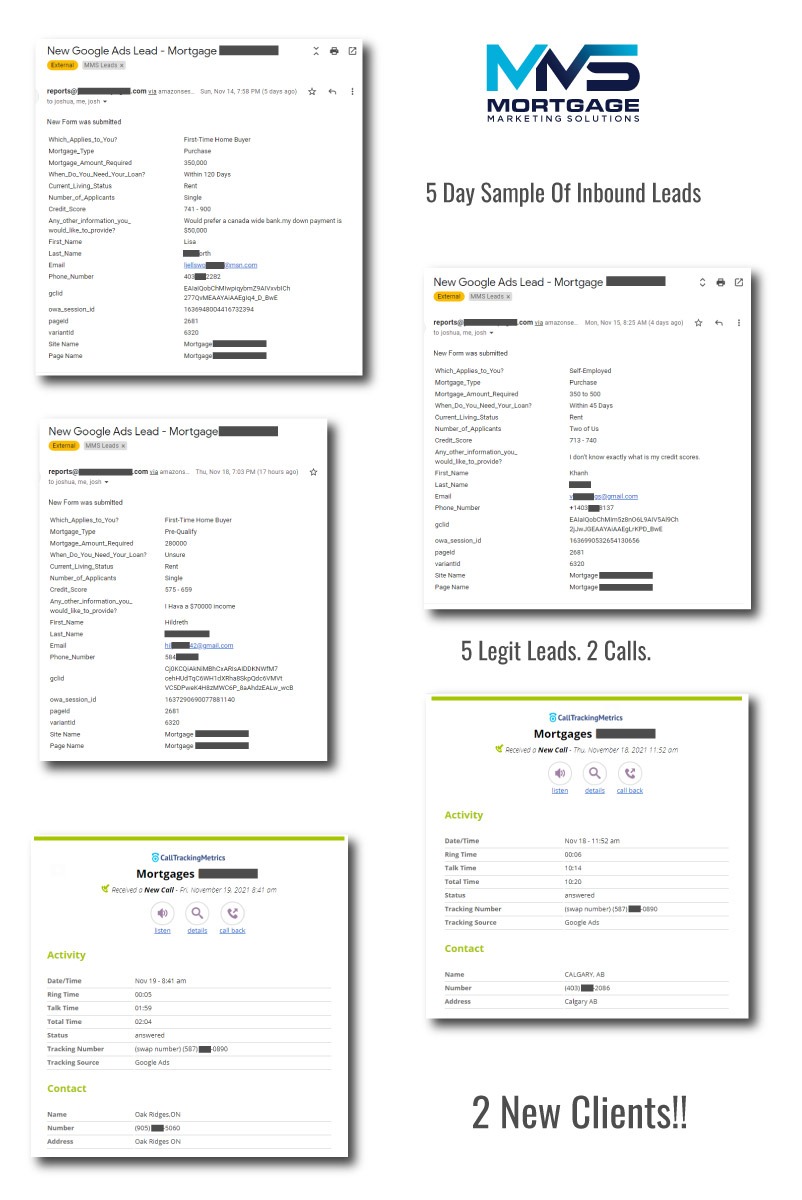 Convert Leads In Half The Time
Get leads that call you directly, or fill out a lead forms that are requesting mortgage financing help from you.

With Mortgage Marketing Solutions you don't need to learn new software or be a Go High Level pro. You need an email address and phone number. That's it.

Gain access to the highest quality mortgage leads anywhere via a FULLY BRANDED system we call a Mortgage Lead Engine.
Mortgage Marketing Solutions guarantees your success by delivering you 5 quality inbound leads before your monthly fees begin!

At least one of those leads will be a client and most likely 2 or 3 of them will quickly turn into CLIENTS.


This Is An Area Exclusive Offer
(Only One Local Mortgage Lead Engine per GEO / City.)
Schedule A Discovery Call:
SCHEDULE DISCOVERY CALL NOW
Q & A: Here Are Some Commonly Asked Questions
Q. Will this still work for me even if I'm not super tech savvy?
Q. How long will it take until I can start getting my first inbound leads?
Q. Do I have to purchase a minimum number of leads per month?
Q. How many hours per day will I need to commit to this system to make it work for me?
Q. I go on vacation for a month each year. Can I pause the system for a month?
Q. Is there a contract I have to sign, and if so, for how long?
Q. Are there any upgrades or hidden expense I should know about?
Q. What will I own or is this all rented or leased?
Q. I've tried lots of other systems that claimed to be THE solution to my mortgage origination sales pipeline problem and they always end with me looking for yet another solution? Why should I think this is any different?
Contact Us To Find Out More About Getting Your Own Mortgage Lead Engine!
Schedule A Discovery Call:
SCHEDULE DISCOVERY CALL NOW